To learn more about the benefits of walking and biking to school, safety tips, monthly challenges with exciting prizes, as well as Falcon Ridge's Safe Walking routes, visit Safe Routes Utah's website.
Falcon Ridge's Drop off/Pick up Information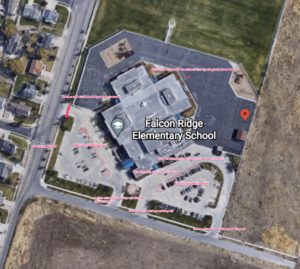 The above map depicts the drop off/pick up procedures for Falcon Ridge Elementary. Students are cautioned to use sidewalks and crosswalks.